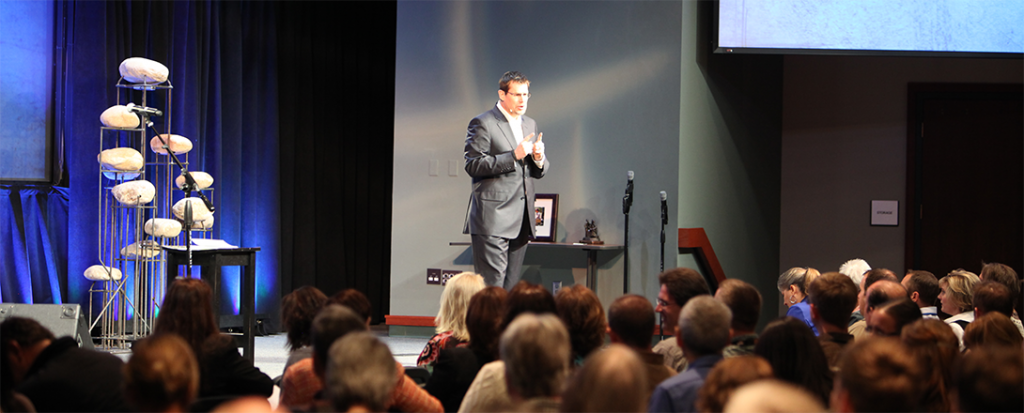 Jim Finwick is the President of the Camelot Consulting Group. For the past three decades Jim has served in leadership roles in his personal and professional life. Jim's passion for helping people fully realize their potential is evident in every interaction that you have with him. Jim sees the best in each of us, and is especially skilled at releasing greatness where there was brokenness.
Jim helps leaders to see a future where they are the best version of themselves and inspires them to take the actions necessary to realize a future beyond what they know or currently see.
I serve leaders who are striving to reach the next level of success. Maybe they're stuck on a problem or find themselves in a new role. Perhaps they're looking for a promotion, or more fulfillment in their current position. Some are just starting out and intuitively know that it's better to start out right. Others have reached massive levels of success, but simply feel empty…like there must be something more.
Many of my clients secretly yearn to reinvent themselves–knowing they are not doing what they were made to do. They are almost ready to make that jump, but need to know they have their bases covered before they do.
I work with leaders who are already great, and realize they are destined to become legendary.
All leaders have to deal with inner conflict and external obstacles. I give clients the tools to confront and win those conflicts. This helps them get what they really want–success. What defines success looks different, but each of my clients faces a challenge that is holding them back from the success they want most. At the heart of success lies a conflict to be solved. Sometimes engaging that conflict is uncertain, unsafe, or just plain dangerous. I show my clients how resolve their conflicts, while getting more traction and satisfaction.
They know they are at risk for not fulfilling their purpose—and they fear they might not live up to their true potential. Yet, they are highly intelligent, creative, and driven, so they keep trying no matter what. Most say to me, "It's time to try something different, but I'm not sure what that is. Can you help me open the next chapter of my leadership story?"
Some of those clients include:
Successful leaders who feel like they have checked all the right boxes, but still feel unsatisfied and unfulfilled.
Younger leaders struggling to find place and purpose.
Women who desire to maximize their impact in a male-dominated leadership culture.
Mid- and late-career leaders facing uncertain transitions to something new.
Entrepreneurs who want to develop a strong culture and values for their company.
A non-profit executive who needs to build a high performance team rooted in the organization's mission and values.
My clients face real—but winnable—struggles. I help them turn struggle into success. They are losing battles they are supposed to win. But also, they might be missing battles they were uniquely created to fight and win as well. They need a guide for the leadership journey, and together we work on winning the struggle, getting unstuck, and achieving even more.
For the legendary leader, this brings a feeling of deep peace and purpose into their lives. I remind them that they already possess all the skills they need to move to that next level of success. And although it involves hard work–often soul-searchingly deep work–it is always worth the effort to achieve a long-sought goal or solve a long-worked problem.
Bachelor of Science in Business Administration with emphasis in Management Information Systems from California Polytechnic State University (Cal Poly).
Certified "Corporate Athlete Trainer" by the Human Performance Institute.
Accredited Hall-Tonna Values Coach.
Entrepreneur in Residence (EIR) for the Center for Innovation and Entrepreneurship (CIE).
Twenty years of technology leadership experience in for profit and not-for-profit organizations.
Co-author of a revolutionary methodology for predictive project management which is protected by a US Patent (patent 7,212,986).
Lead Mentor for the Center for Innovation and Entrepreneurship (CIE)
I call it Legendary Leadership ®, and it focuses on helping you define your unique mission and develop a plan to help you get to where you want to go—in life, in work, and in your relationships. The most valuable part of my engagement is helping leaders discover what they were born to do and equipping them to do it extremely well. This is the key to getting unstuck in your leadership journey.
Becoming a Legendary Leader is an intentional process that helps you understand your own unique leadership journey. As your guide, I will help you:
Determine your deepest held values.
Understand your true strengths, gifts and talents.
Discover your unique mission and purpose.
Know where you are in your development journey.
Create the long-term strategy to fulfill your purpose.
Plot your course through the immediate struggles.
Assess your results and adjust course as needed.
Leadership is a long journey that will take you through many adventures, trials, and quests. Along the way you'll pass into unfamiliar terrain or hear tell of dangers ahead. At times you'll find yourself stuck in some quicksand or on the wrong side of a steep canyon. As your guide my role is to help you discover the way, spur you on and help you to realize that the greatest leadership accomplishment is more than the things you do, it is the person that you become.
When I'm not coaching, speaking or consulting
I love being outdoors. I have always had a passion for being outside. Hiking, fishing, camping, surfing, mountain bike riding, just to name a few. Growing up on the Central Coast of California created a special connection with the ocean. Twenty years in Colorado created a special connection with the mountains and open plains.
I had the unique opportunity to travel the globe, and at some point realized that I was focused so much on my work, that I was passing once-in-a-lifetime opportunities to see the world. I committed to extending my trips and including something unique in my trips. This led to adventures like spending time with the Mountain Gorillas of Rwanda, surfing in Australia, visiting the Mayan ruins in Tikal, Guatemala, or doing a charity trek to summit Kilimanjaro in Tanzania as part of a new program called "Blood, Sweat and Compassion."
Some things most people don't know about me
I am my own Second Cousin once removed (don't worry, it is all quite legit, and in no way redneck)
I got to hold the lit Olympic Torch from the 1984 games held in Los Angeles. This may have been a case of being in the right place at the right time, but it was still a lot of fun.
I was once a contestant in the Calaveras Frog Jumping competition made famous by Mark Twain (Click here to learn more)
Every one of my clients was great, long before I met them. My job is to help you become legendary. If you are ready to make that transition then shoot me an email to tell me about what's been holding you back from reaching the next level of effectiveness in your leadership journey. I'd love to get in contact.
Or, you can follow me on  LinkedIn or join the Legendary Leadership mailing list by clicking the buttons below.
Are you ready to take the next step?